Health Coaching is the practice of health education and health promotion to enhance individuals' wellbeing and to facilitate achieving health-related goals.
A Health Coach acts as a Wellness mentor – providing a support system and accountability partner across a number of domains, including:
Mental health

Physical health

Nutrition

Sleep 

Relaxation practices

Spiritual practices 

Career

Social and emotional connections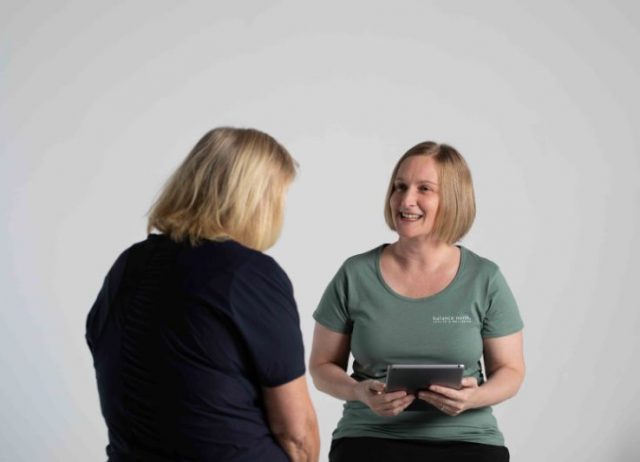 At BalanceNorth, we are pleased to have Alison O`Sullivan from Optiliv on board as our health coach.
Optiliv's Health Coach/Occupational Therapist
Alison is an Accredited Occupational Therapist and Health Coach. She has worked for 23 years in healthcare in various roles including: Occupational Therapist, Manager, Project lead, Mentor/Coach and Wellbeing Coordinator of a large health service. This included supporting healthcare staff and their wellbeing through the Pandemic.
In addition to her Occupational Therapy qualifications Alison is a Certified Health Coach and has completed additional training which includes a focus on Nutrition, Coaching and Mindfulness Leadership.
Health Coaching and Chronic Disease Management
Given Alison's extensive health knowledge and clinical experience she is well placed to support those with Chronic health conditions and preventable illnesses to maximise their holistic wellbeing using an evidenced-based approach.
Specifically those with conditions such as asthma, cancer, cardiovascular disease, diabetes, pre-diabetes, musculoskeletal conditions and stroke.
Medicare rebates applicable under Chronic Disease Management – Individual Allied Health Services – Occupational Therapy. A Care plan is required and 5 sessions are allowable under this plan.
See attached an interesting article published by the Australian Journal of General Practice promoting the inclusion of health coaches in supporting the client's health management 'Health Coaching as a lifestyle medicine process in primary care'.
Alison consults at Balance North every Thursday if you would prefer face to face consultations. Ph: 8657-4922 to make an inquiry and to book.
Alison also delivers Health Coaching 1:1 via zoom, Skype or FaceTime. 
Alison recommends 5 sessions to maximise the sustainability of the goals set and routines being established – usually scheduled fortnightly.
If you would like to learn more about health coaching, please do not hesitate to contact the friendly team at BalanceNorth or Alison directly via www.optiliv.com.au