Our experienced physiotherapists have undergone extra training in musculoskeletal and sport injury care and cater to a wide range of conditions and injuries.
Our physiotherapists use a combination of evidence-based treatment modalities including manual therapy, massage, exercise and education. Some of the most common conditions we see in our physiotherapy clinic include:
Chronic low back pain is one of the most common conditions which our physiotherapists treat. Low back pain can often be recurring but our physiotherapists ensure that you are equipped with a management plan to help prevent recurrences.
Our physiotherapists pride themselves on combining the use of hands-on treatment to help relieve low back pain with home exercise plans to help prevent and manage ongoing lower back pain.
Prenatal Care/ Pregnancy Care
Common prenatal conditions which our physiotherapists treat include low back pain, pelvic girdle pain, pubic symphysis pain, SIJ dysfunction and pain and carpal tunnel syndrome. 
Our physiotherapists can also help you prepare for labour by ensuring that your body is in a strong condition as well as tips to help manage pain during labour, such as massage, using a TENS machine, breathing exercises and gentle mobility exercises. 
Please read our blog for more information
There are many types of delivery methods used in birth including vaginal delivery, forceps delivery, caesarean section, vacuum extraction and more. Each delivery method can (and usually does) cause trauma for the body and it is important that we follow an effective treatment plan following birth to ensure that we recover well before we get back to our busy lives.
Conditions which we see commonly in our practice and treat include DRAM (diastasis of the rectus abdominis muscle), pelvic floor muscle dysfunction (including stress incontinence, urge incontinence, bladder prolapse), ongoing lower back pain, pelvic girdle pain. Our physiotherapy team works with your obstetrician to ensure that you make a good recovery following birth and labour.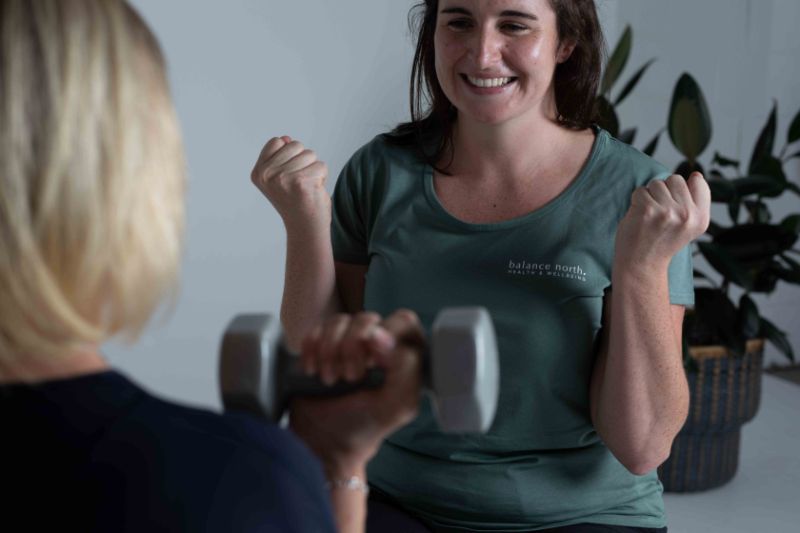 Balance and Falls Prevention
Falls can become common as we get older and often cause complications such as fractures and soft tissue injuries. Conditions such as sarcopenia (loss of muscle) cause us to lose strength and coordination. Physiotherapy exercise and falls prevention programs have been proven clinically to help minimise falls and help maintain our strength as we grow older.
Chronic pain can be an unfortunate effect of many conditions including fibromyalgia, Ehlers-Danlos syndrome, chronic fatigue syndrome, osteoarthritis and rheumatoid arthritis.
Our physiotherapists are highly skilled to help those suffering with chronic pain and work closely with specialists and rheumatologists in the area to ensure you are receiving evidence-based care.
Our physiotherapists understand that living with a chronic condition can have a big impact on the whole person and provide evidence-based empathetic care. This approach may include (but is not limited to) exercise therapy, stress management strategies, manual therapy, flexibility exercises, strengthening exercises, pain education, pain coping strategies and cognitive functional therapy.
Knee and Hip Osteoarthritis
Osteoarthritis is a degenerative condition and can affect any joints in our body but is most common in our knees and hips. Physiotherapy is a clinically-based treatment for osteoarthritis and is now the first line of treatment for knee or hip osteoarthritis. Many people begin physiotherapy treatment or exercise to help prevent needing a total joint replacement in the future. Our physiotherapists will help you manage your pain and improve your strength to carry out your daily activities.
Running injuries are a common feature of any sports medicine or physiotherapy clinic and are typically repetitive or overuse injuries. Some common injuries we see include patellar tendinopathy, achilles tendon issues, patello-femoral pain, compartment syndrome, stress fractures, plantar fasciitis, gluteal tendinopathy, FAI. Our physiotherapists have many resources to help get on top of injuries and get you back running including soft tissue massage, sports taping, running gait analysis, footwear assessment, flexibility training, strength and conditioning exercises. Our physiotherapists are also very knowledgeable on recovery tips and how to avoid that heavy leg feeling after longer runs.
Neck pain is another common condition we treat in our physiotherapy clinic and is common amongst office-workers ("text neck") and those of us in prolonged postures during the day. Our physiotherapists will use a combination of manual therapy (massage, joint mobilisation techniques), postural re-education and exercise therapy to help manage your neck pain. 
Headaches are an unpleasant but a common condition which our physiotherapists treat. Tension headaches are commonly associated with neck issues and can be easily treated with physiotherapy. Our physiotherapists are also trained to treat vestibular headaches and issues, including vertigo, BPPV and dizziness.
Osteoporosis is a condition which causes our bones to become brittle and is very common in post-meopausal women. Although osteoporosis will not cause pain directly, people are more susceptible to fractures or stress reaction injuries. Physiotherapy exercise therapy is now a cornerstone of medical treatment for osteoporosis or osteopenia to help improve or maintain bone mineral density or bone strength. Our physiotherapists have undergone extra training to ensure that you are completing safe exercises that will help your condition. Our physiotherapists receive direct referrals from endocrinologists in the area to help manage osteoporosis.
Our physiotherapists work closely with athletes from different disciplines to help prevent injuries during sport seasons. Our physiotherapists use evidence-based and professional-standard resources and programs such as FIFA 11+, netball KNEE program and PEP program to help prevent injuries.
Return to Sport Screening
Return to sport screening is important to ensure that you are ready to return to sport/ play after a break in play/ training. Screening can also be an important way to prevent injuries or even improve your performance. Our physiotherapists work closely across multiple sports (including basketball, AFL, soccer, swimming, netball) to provide sport-specific screening.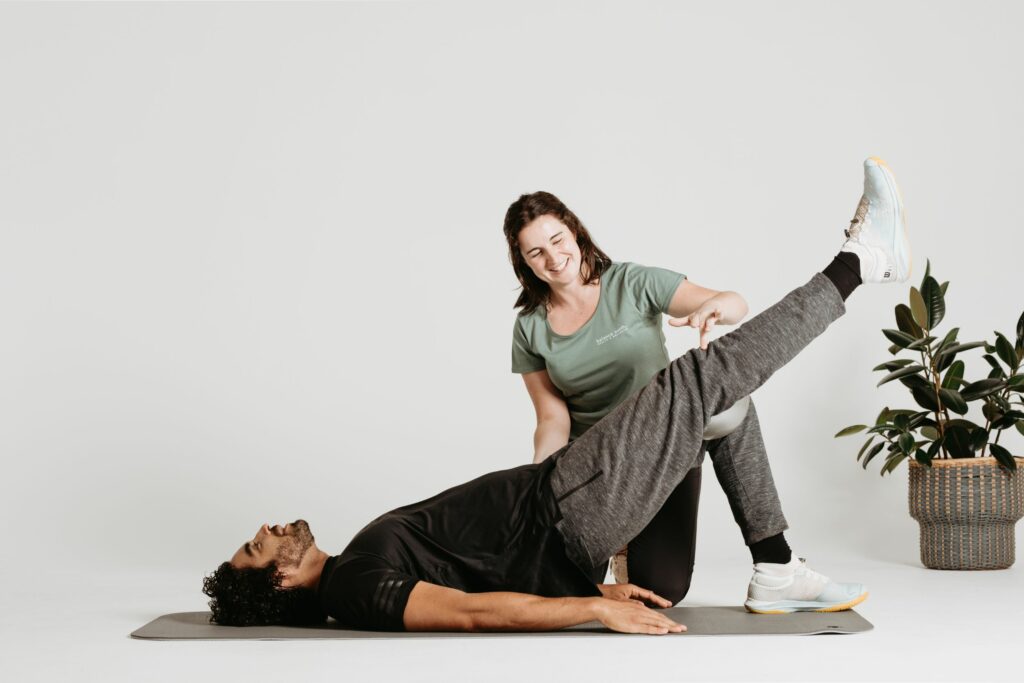 Anterior cruciate ligament injury (ACL) is a very common injury in field-based-sports, especially in AFLW, basketball, netball and soccer. We also see a high level of ACL injuries with any snow-sports, skiing or snow-boarding. Patients often undergo surgery as part of their recovery. A thorough rehabilitation plan is important following surgery to ensure that you recover fully before returning to sport or play. Our physiotherapists work closely with local orthopaedic and sports doctors to ensure that your recovery plan goes smoothly. Recovery begins prior to surgery (called "prehab") and evidence shows that people recover more efficiently post-operatively after thorough prehab or pre-operative exercise/ physiotherapy. Sometimes people opt for a non-surgical ACL approach, a thorough rehabilitation plan is also necessary in this case.
Our physiotherapists treat a wide range of shoulder injuries and pain including rotator cuff tears, rotator cuff tendinopathy, bursitis, frozen shoulder, rehabilitation following shoulder dislocation and swimmer's shoulder.
Our physiotherapists have undergone extra training in sports injury management and have experience working with a variety of sports teams. Some common injuries which they treat include ankle sprain, shoulder dislocation, MCL knee sprain, muscle strains and acute joint injuries. Our physiotherapists will assess your injury and ensure that you make an efficient recovery to get back playing your sport safely. Treatment may include a combination of hands-on therapy, exercise prescription and strapping techniques.
It is important to ensure that recovery following concussion or head-injury is completed optimally. Our physiotherapists use professional sport assessment tools, such as the SCAT (sport concussion assessment tool) to ensure that the athlete makes a full recovery following concussions in sport. Physiotherapy or sports physician assessment is now mandatory for all concussions in professional sports in Australia.