remedial massage & relaxation massage
At Balance North, our massage therapists and myotherapists are highly trained and work closely within the allied health team to treat a wide range of conditions.
Remedial Massage Therapy (45 mins / 60 mins / 90 mins)
Involves the assessment and treatment of musculoskeletal conditions and injuries, combining hands-on techniques and corrective exercises and/or stretches. Treatment is tailored by the therapist based on the client's presenting complaint and the assessment. Private Health Fund rebates may apply depending on your level of health insurance cover.
Signature - BalanceNorth Relaxation Massage (45 mins / 60 mins / 90 mins)
Looking for overall tranquility? Our 'Signature' full-body massage provokes relaxation and eases muscle tension, relieving mental and physical stress. This all-over experience focuses on revitalizing the body and eliminating those dull aches and pains. Private Health Fund rebates not applicable.
Renew - Deep Tissue (60 mins / 90 mins)
After something firmer? Our deep tissue massage powerfully targets those tight, aching muscles and focuses on specific areas of the body experiencing tension and deep-rooted knots. Ideal for those with specific or chronic pain, 'Renew' will work deeper to realign muscles and connective tissue. Private Health Fund rebates not applicable.
Balance - Lower Body & Foot (60 mins )
Our legs and feet are our body's foundation – This massage focuses on the lower half of the body and works to alleviate those aches and pains by targeting pressure points in the feet and calves. Ideal for those regularly on their feet, 'Balance' works to improve blood circulation and minimise achy feet and legs whilst also breathing new life into your body – so that you can get back to the things you love! Private Health Fund Rebates not applicable.
Restore - Head, Neck & Shoulders (30 mins)
Wanting to promote focus? – 'Restore' is ideal for those with persistent tension in the head, neck & shoulders – especially those desk job workers! This express massage will leave you feeling grounded and ready to take on the day, featuring a divine scalp massage as well as focus on the shoulder, neck and decolletage areas. Private Health Fund rebates not applicable.
Refresh - Pregnancy Massage (60 mins)
Mother to be? – Our 'Refresh' massage is carefully designed for expectant mothers looking for relief from pregnancy aches and pains. This massage aims to provide soon to be mothers with the much needed rest they need, whilst also providing a nurturing and refreshing full-body experience. Recommended for after the first trimester. Private Health Fund Rebates not applicable.
Nourish - Hot Stones Massage (60 mins / 90 mins)
Feeling like treating yourself? – 'Nourish' will incorporate hot stone therapy into a pampering, nurturing and healing massage experience. This relaxation massage utilises the complementary techniques of both oil and hot stone therapy, using the warm stones on specific points of the body to warm and relax the muscles, as well as improving circulation and calming the nervous system. Private Health Fund rebates not applicable.
Massage bookings require a 50% deposit (less for remedial massage therapy bookings).
You can cancel your appointment up to 48 hours before the start time of the appointment without incurring a fee. To do this either follow the cancel link from your booking confirmation email, or email us at hello@balancenorth.com.
If you wish to cancel less than 48 hours before your appointment we will hold the 50% deposit as a cancellation fee and you will need to email hello@balancenorth.com to let us know.
If you cancel your appointment less than 24 hours before, the cancellation fee of your 50% deposit will be charged.
If you don't show up for your appointment you will be charged the deposit as a cancellation fee.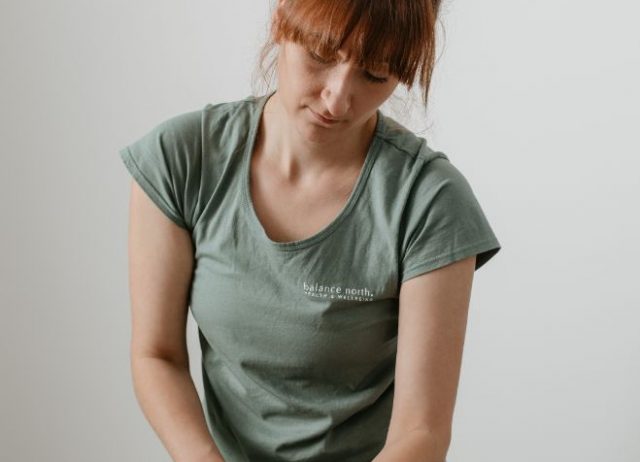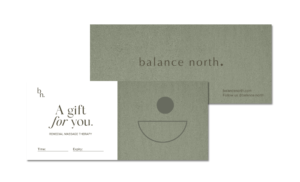 We offer gift vouchers for massage therapy. Choose from 45 minute, 60 minute, and 90 minute options or choose any denomination. 
Refer to our Pricing Page for further details.