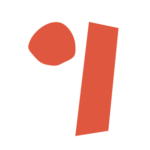 Welcome to Balance North, an integrated health and wellbeing centre in Preston that is actively reimagining how you access healthcare.
Our friendly allied health professionals work collaboratively to treat a diverse range of conditions with care and compassion. We are a human-centric practice and treat each person holistically using evidence-based treatments in a comforting and modern space. Each of our highly-trained practitioners ensures they cater to each and every aspect of your entire sense of well-being.
Our health and wellbeing centre is a sight to behold – a light-filled studio with state-of-the-art equipment and facilities. Each of our consulting rooms is mindfully fitted out with warm and inviting decor to ensure that you feel at ease during your session. We are pleased to offer various classes, from group reformer classes to clinical pilates in a 1:1 or group setting. Our services include physiotherapy, dietetics, clinical psychology and massage services.
We are proudly located in Melbourne's northside, servicing Preston, Thornbury, Northcote, Reservoir, Brunswick, Coburg, Coburg North, Heidelberg, Epping, Mernda, Kingsbury, Bellfield, and beyond.