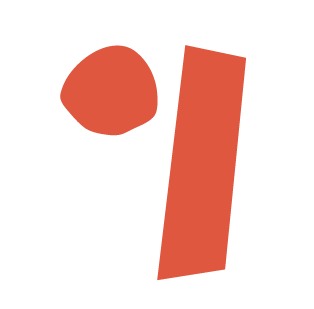 At Balance North, our Psychologists are passionate about helping you live your best life.
Welcome to Balance North Psychology. We offer a range of evidence-based treatments to help our clients improve their mental wellbeing.
Our team of experienced and compassionate therapists are dedicated to providing personalised care and support to help our clients overcome their challenges and achieve their goals.
At Balance North, we strive to develop with each client a unique, supportive, and collaborative therapeutic relationship in a safe and judgement-free space.
Clinical Psychologist, Male, PhD Candidate (Clinical Psychology), Masters of Clinical Psychology, Bachelor of Arts (Psychology & Philosophy)
Jesse is passionate about person-centred therapy and improving quality of life for his clients. He aims to create an inclusive and safe space for all people regardless of ability level, gender, sexual orientation, ethnicity, culture, or religion. It is important to Jesse to provide accessible services to the community, and he divides his time between Balance North and a governmental organisation that provides mental health support to vulnerable young people.
At Balance North, Jesse works one-on-one and with families, with adolescents and adults who are experiencing a range of difficulties. He develops individualised treatment plans that are grounded in evidence-based therapeutic approaches. Targets for intervention are based on client goals and a shared understanding of the difficulties a person is experiencing.
Our Psychology Fees & Available Rebates
Clinical Psychologist $250 / Session
Rebates can be claimed through Medicare, reducing your out-of-pocket costs. Currently, 10 sessions can be claimed every calendar year. Medicare rebates will be discussed with you prior to making an appointment. Full fees must be paid up front before rebates can be processed. Private health rebates for psychology depend on your provider and level of cover, it's always a good idea to check with them before making a booking.
To be eligible for a Medicare rebate, you will need to be referred to Balance North by a GP or psychiatrist or paediatrician. As part of this process, your doctor will complete a Mental Health Care Plan. If accessed by a GP, let your GP clinic know that you are seeking a Mental Health Care Plan when you book your appointment so that extra time can be allocated for the appointment. Your GP will then either provide you with the referral, or send it directly to Balance North. If the referral has been passed to you, bring it to your first appointment.
We understand it's hard taking that first step. If there is anything we can do to make it easier, we'd love to hear from you and help.
Balance North is not an emergency service. If you need immediate assistance, please do not use this website. Instead, Call Lifeline at 13 11 14 for 24/7 crisis support or report to your nearest Emergency Department.