Our diverse range of treatments and services look after every aspect of your health –

body, mind and spirit.
We embrace an integrated approach to wellbeing. At BalanceNorth, our qualified wellbeing practitioners are here to work with you in assessing and treating your personal needs.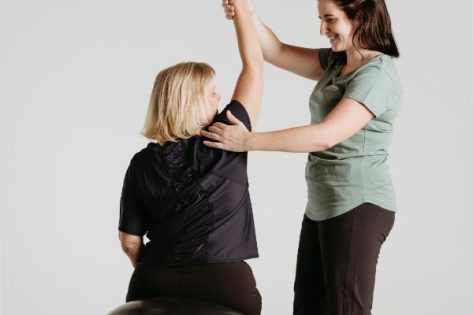 Physiotherapy uses physical techniques to improve the way your joints, bones and muscles work. Our physiotherapy consults and assessments range from general to ante/post natal to exercise. All of our Physiotherapists are qualified and registered with the AHPRA. Sessions with our highly skilled physios are conducted 1:1 in a private setting.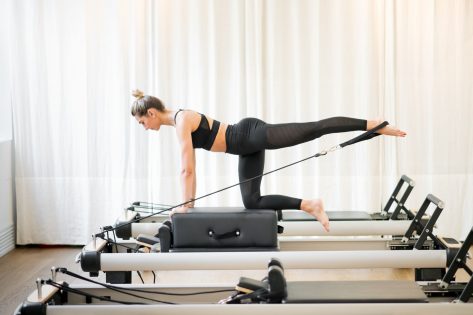 Our reformer pilates classes are highly tailored, small group classes taught by qualified pilates instructors. Our classes focus on functional movement, strength, conditioning and/or stretch. For an introduction to reformer pilates, book into our Pilates Essentials Class.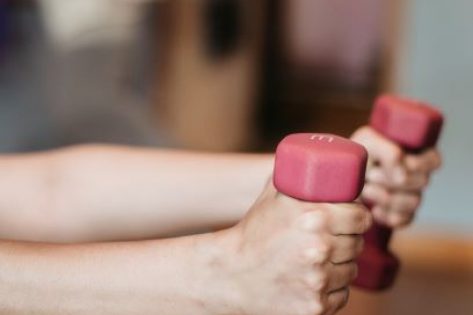 Physio-Led Group Exercise Classes
Our physio-led group exercise class is functional rehabilitation designed to stretch, strengthen and stabilise the body by lengthening and firming muscles to facilitate healing and pain management. We offer small group sessions at a 1:4 physiotherapist to client ratio.
Remedial massage aims to treat specific muscles that are tense or immobile to relieve pain and assist in healing. Our Remedial Massage Therapists will use a variety of pressure and techniques depending on your personal treatment plan.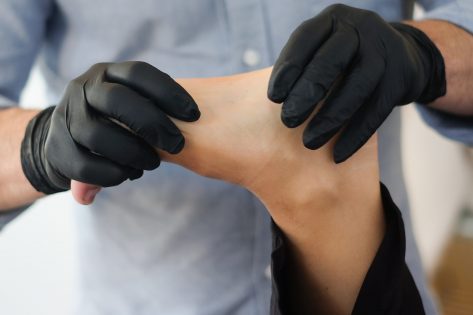 Podiatrists are experts in foot and ankle health. Our Podiatrists are here to work with you on a wide range of prevention, treatment and rehabilitation needs.
Dietitians are experts in food and nutrition. They provide guidance about how to appropriately manage your diets and nutrition to help maintain your health and reduce your risk of developing chronic disease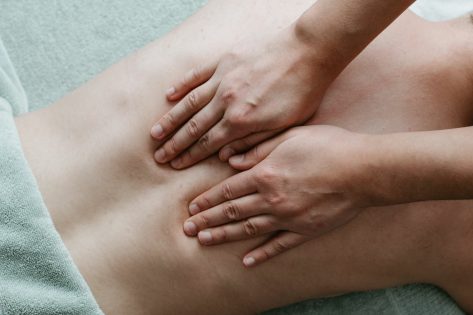 Designed to balance and ground you, relaxation massages aim to uplift, promote focus and calm in the body and mind. At Balance North, we offer head, neck and shoulder massages, in addition to hot stone massage treatments. Private health fund rebates do not apply to these treatment.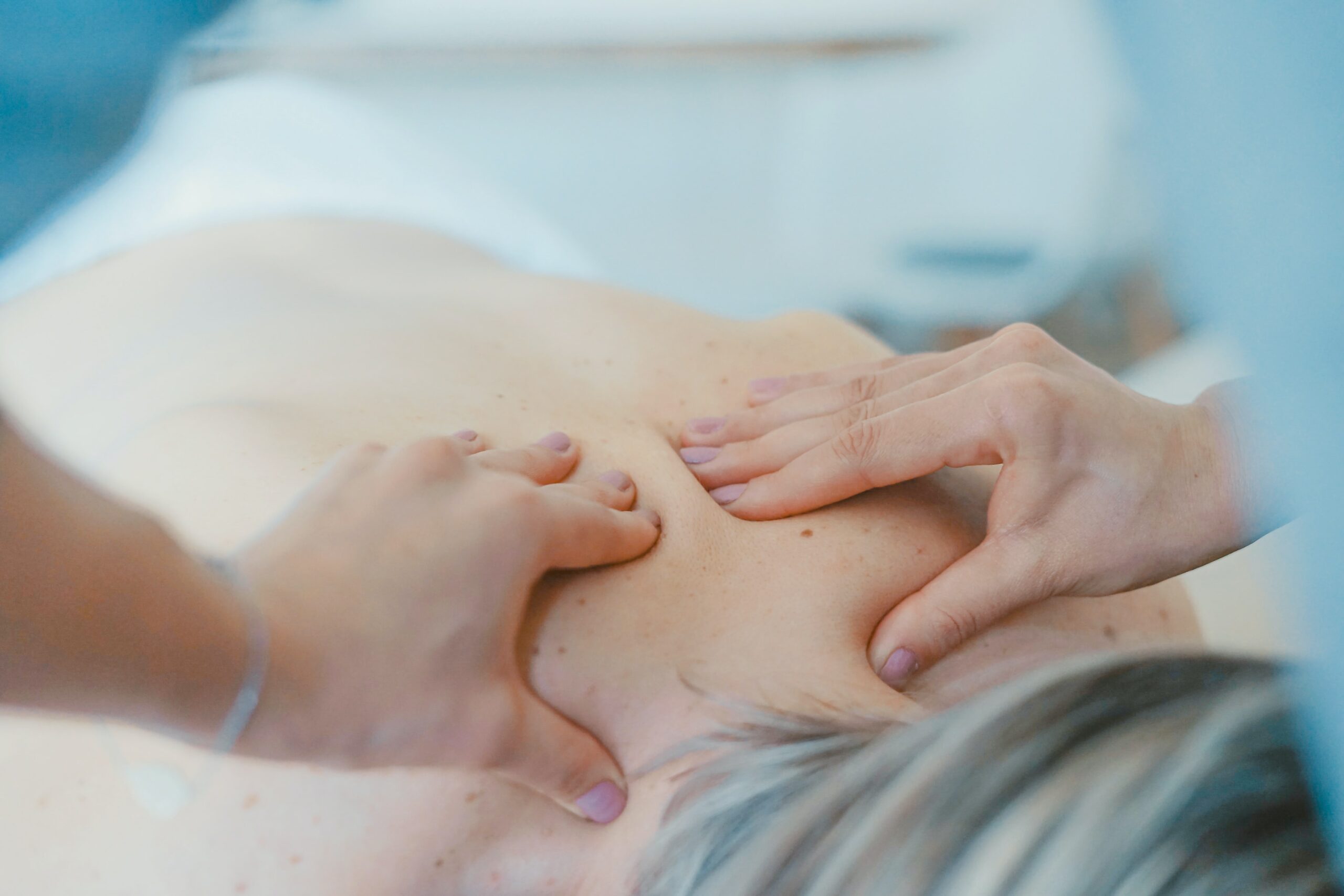 Clinical Myotherapists are highly trained manual therapists specialising in soft tissue. Myotherapists focus on the assessment, treatment and management of musculoskeletal conditions causing dysfunction and pain. Techniques are aimed to restore and maintain the normal integrity of the soft tissue structures including muscles, tendons, ligaments and fascia. Myotherapy is an advanced form of physical therapy, ensuring the muscle quality is maintained to allow for optimal movement and function while aiding in pain relief and correcting body dysfunction. Myotherapy can be effective at any stage of a concern or injury, whether it is corrective, rehabilitative or preventative.
Dietitians are experts in food and nutrition. They provide guidance about how to appropriately manage your diets and nutrition to help maintain your health and reduce your risk of developing chronic disease
Get Started Today
Find balance and ease as soon as you step foot into our wellbeing centre.
Some private health funds will also offer rebates for your treatments and services at BalanceNorth. The rebate amount will depend on your fund and level of cover so ensure you contact them directly for this information. We can provide you with the billing details on requests.
BalanceNorth provides HICAPS, the ability to swipe your Health Insurance Card through an electronic claiming terminal. The machine will process your health fund's contribution towards your bill, meaning you just need to pay any remaining fees (if any apply).
Health Coaching is defined as a practice of health education and health promotion within a coaching context.  The aim being to enhance the wellbeing of individuals and to facilitate the achieving of their health-related goals.  A Health Coach acts as a wellness mentor – a support system and accountability partner to their client.
 Balance North's health coach is an Accredited Occupational Therapist and Health Coach.

A priority is ensuring the holistic health plan a health coach provides considers all areas of your wellbeing and you prioritise them together through a goal setting process. These areas include but are not limited to: mental and physical health, nutrition, sleep, relaxation practices, spiritual practices such as yoga and your career.
 Given her extensive clinical and healthcare experience Balance North's Health Coach is specialised in supporting:
Clients to manage stress and work life/balance
Client's to manage fatigue and routines to reach their optimum potential
Supports those with chronic and preventable illness or disease (ie asthma, cancer, cardiovascular disease, diabetes, musculoskeletal conditions and stroke) to maximise holistic wellbeing.
Medicare rebates may be applicable.